Preparing our children through biblical stories, faith conversations, developing a faith filled curiosity to learn more about the love of God through Jesus Christ.
---
Welcome to Davis United Methodist Church Children's Ministry Programs!
Our church is a fun place where kids have the opportunity to form lifelong friendships, engage in their faith, and have opportunities to serve others.
We would love to get to know more about you and your family, please consider downloading and filling out this registration form.
Children are always welcome in worship!
Worship begins in the sanctuary at 10:00 am. Davis United Methodist Church provides worship experiences in which people of all ages and backgrounds are welcomed and actively involved. Davis United Methodist Church is a church that is welcoming and affirming to people of all sexual orientations and gender identities. Most importantly we hope you feel that you can relax and be at peace and enjoy your time together in worship. Because we believe God made children to be full of energy and excitement, here are a few suggestions we have for engaging children in our services:
We encourage families to sit on the aisles or near the front of the sanctuary, so children can see without grown-ups blocking their view.
Explain what is happening during worship and what is coming next. Let your child(ren) cross things off in the bulletin as they happen.
When it's time to stand, allow your child to kneel or move about the space or dance to the music.
Though our song words are projected on screens in the sanctuary, please pull out the hymnal and help them follow along with hymns and songs.
There are activity bags in the Narthex with crayons, drawing paper and fidget toys. We also offer picture books next to the activity bags.
What to Expect on Sunday Morning
On Sunday mornings, we offer Children's Choir and Sunday School both meet in the Education Wing. All staff and volunteers have been background checked and trained through Safe Gatherings.
During worship, Children's Moment is offered for children at the front of the sanctuary within the first 15 minutes of the service. Following this time, children in grades TK through 7th grade are invited to attend Sunday School and escorted by their teacher and guide to the classroom.
At the close of worship, parents may come to the Sunday School classroom to gather children.
Children's Choir and Drama – No audition necessary and participation is free!
(Silent Night License aquired through Out of the Ark Publishing)
Upper Elementary Choir is for 2

nd

grade to high school, starts at 9:00 am. 

Carole Choir is for TK to 1

st

grade, joins Upper Elementary at 9:30 am to 9:55 am.
Sunday School
Sunday School meets in the Education Wing. Our curriculum is compassionate, faith filled sharing of Bible stories to help our kids develop a curiosity to learn more about God's love through Jesus Christ and grow to become disciples of Jesus. 
Class is structured similarly each week. Greeting, Prayer, Quick recap of the last week, prayers of the week, Bible Story, Activity or game, Arts and Crafts project, clean up, prayer and dismissal.
If your child is needing some extra support, parents are always welcome to accompany them to Sunday School.
After class, families are encouraged to utilize the playground and share fellowship time with others.
If your child is in need of some extra support, parents are always welcome to accompany them to Sunday School.
Service Projects
We love for our kids to live out their Christian faith through service projects to the community. We partner with local food pantries, homeless outreach programs, hikes in nature to pick up trash along the trail, and so much more. 
---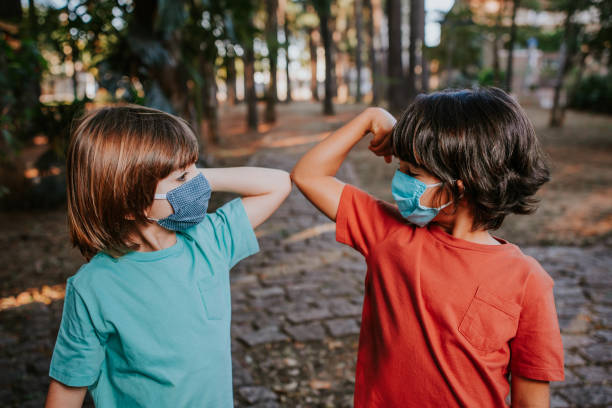 Our COVID Protocol Guidelines:
Masks – recommended  Vaccinations – strongly encouraged.
Fall 2023 UPDATE – COVID and Flu is on the rise in YOLO COUNTY!
As a general precaution, we are recommending masks be worn for indoor worship and Sunday School as Yolo County has seen an increase in Covid cases. Should you need a mask, there are both child and adult sized masks in the lobby of the sanctuary. 
Please Do No Harm – Stay Home If You Are . . . 
Exposed to anyone testing positive for COVID
Exposed to anyone experiencing COVID symptoms.
Experiencing COVID symptoms yourself.
Testing positive for COVID.
** Groups meeting at DUMC are encouraged to consider the comfort level of their participants and to meet or exceed these guidelines.
Vacation Bible Camp
Details coming soon for June 2024
Youth Group [Temporarily on hold]

Previous Youth Mission Trips
Summer 2017: Mississippi Delta, GLIDE – San Francisco
Summer 2016: Sierra Service Project- San Diego, GLIDE – San Francisco
Summer 2015: Mississippi Delta
Summer 2014: Sierra Service Project – Smith River Rancheria
Summer 2013: San Francisco – GLIDE and Habitat for Humanity
Summer 2012:   Navajo Nation Community of Crownpoint, New Mexico Next Step Ministries Project
Summer 2011:   Sierra Service Project – Los Angeles
Summer 2010: New Orleans Volunteers in Mission (VIM)
We are an inclusive community committed to
living and teaching the love of Jesus Christ. 
---